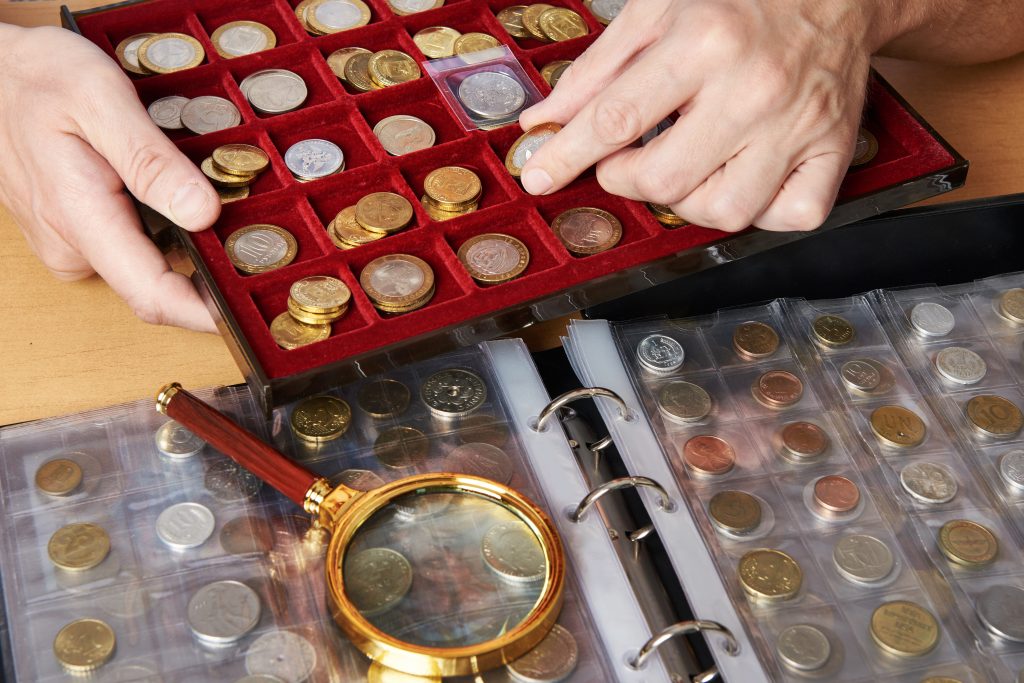 For over 30 years in the Houston area Louisiana Gold Buyer has been buying Coin Collections for top dollar.  If you are interested in selling your coin collection Louisiana Gold Buyer would be happy to examine them and offer you a very fair price.  We will travel all over the Louisiana area to examine and appraise your gold coins.  Louisiana Gold Buyer is always buying, so when you are ready call us at 1-800-807-0699.
Coin collecting, or numismatics, is an entertaining and easy pastime that millions of people enjoy.  Some people collect coins in the hope that they will appreciate in value. Some coins have intrinsic value (such as silver, gold and platinum coins). Others become valuable because they are rare.
Coin collecting became increasingly popular in America during the 1930s when United States commemorative coins became widely available.
Among the coins and sets of coins we are looking to buy are:
Most mint proof sets and coins
Most mint uncirculated Sets and coins
Commemorative coins
American Eagles
American Buffaloes
Native American Coins
As the top coin buyer in Louisiana, we can give you the information you are looking for such as, how much your collection is worth, what the actual gold content is in your coins and what the market is like right now for your specific coins. If you decide to sell your collection, we can give you an immediate payment of cash on the spot.
We buy it all in Louisiana including New Orleans, Baton Rouge, Shreveport, Lafayette, Lake Charles, Kenner, Metairie, Monroe, Bossier City, Venice, Ruston, Alexandria including Jefferson Parish and all over Louisiana every day so if you are ready to sell, give us a call. We have buyers ready to go and always are buying. Call us today at 1-800-807-0699.
Louisiana Gold Buyer

1330 Westheimer Road  –  Houston, TX 77006

713-521-1748  –  713-521-4444 –  1-800-807-0699

Email: pete@louisianagoldbuyer.com