We Want to Buy Your Gold, Silver, Diamonds & Jewelry Today!!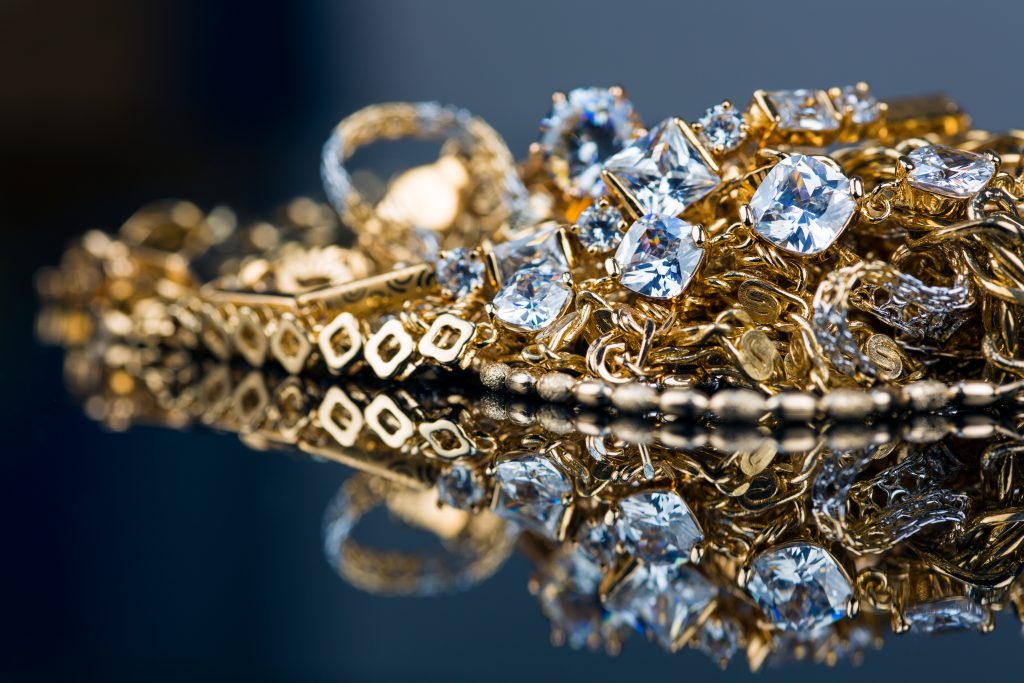 We Buy all gold, silver and diamond jewelry in Louisiana. Louisiana Gold Buyer is a Family owned business for more than 30 years and now is located in the heart of Houston Texas. After the passing of our partner in Louisiana we moved all operations to our Houston location. We pay top dollar for Gold & Silver. We want to buy your gold coins, buy gold coin collections, buy scrap gold, buy silver coins, buy silver coin collections, buy scrap silver, buy pieces of silverware, buy silverware sets, buy used gold jewelry, buy used diamond jewelry, buy large diamonds, buy fine watches, buy Rolex & buy gold watches. Call us today at 1-800-807-0699.
Let Louisiana Gold Buyer guide you through the process of getting the highest possible Cash payment for your diamonds and Sterling Silver.
Sell your Gold, Platinum and Silver broken chains, bracelets, earrings, charms, gold watches, coins, unwanted jewelry, dental gold and other items by contacting us today!
No appointment necessary to sell. Stop in during any of our normal business hours. Free verbal appraisal in Houston on your jewelry.
Everyone has a different reason for wanting to sell unused scrap gold and silver and jewelry for cash. Whatever your reason, Louisiana Gold Buyer  offers fast, friendly service that puts a check in your hand when you need it, satisfaction guaranteed.
Louisiana Gold Buyer has been a trusted scrap gold buyer and gold coin buyer for over 30 years, and we will evaluate your gold coins and other scrap gold items and send you a check right away.
Experienced and friendly staff. Louisiana Gold Buyer has been offering fast and friendly service for over 30 years. Our experienced team of professionals has the experience in the industry and will make you a fair and honest offer for your gold and jewelry.
Top dollar payouts are always fast and easy. We pay immediately upon you accepting our offer.
No obligation appraisals. While we will examine your valuables for NO COST you are never obligated to accept our offer. We evaluate your item and make you an immediate offer. You have nothing to lose and cash to gain.
We Want to Buy Your Gold Coins & Gold Coin Collections Today
We Want to Buy Your Scrap Gold Today
We Want to Buy Your Silver Coins & Silver Coin Collections Today
We Want to Buy Your Scrap Silver Today
We Want to Buy Your Pieces of Silverware & Silverware Sets Today
We Want to Buy Your Used Gold Jewelry & Used Diamond Jewelry Today
We Want to Buy Your Large Diamonds Today
We Want to Buy Your Fine Watches & Gold Watches Today
Louisiana Gold Buyer sells gold and buy gold in Houston. We provide price histories and photos of gold bullion coins, gold bars and gold coins. We answer questions about buying or selling gold bars and gold coins.
All the bullion gold prices that you see on this site are legitimate offers to buy and sell gold bullion in its various forms. And when you do business with Louisiana Gold Buyer, the most current gold spot is always our pricing basis.
Buyers are attracted to gold everyday, not only for its beauty, but because gold is the uniquely private, personal, and portable way to hold some real wealth. With the incredible amounts of dollars flowing around the world, it's no wonder that gold consumption increases every year. Money is being created from such sources as stock gains, new-economy wealth, baby-boomers coming into their inheritance, and, most commonly, the rewards of good old-fashion working for a living.
Louisiana Gold Buyer understand the sensitive nature of selling jewelry that has great sentimental value to you and strive to provide you with considerate, knowledgeable, and private customer service.
We buy it all in Louisiana including New Orleans, Baton Rouge, Shreveport, Lafayette, Lake Charles, Kenner, Metairie, Monroe, Bossier City, Venice, Ruston, Alexandria including Jefferson Parish and all over Louisiana every day so if you are ready to sell, give us a call. We have buyers ready to go and always are buying. Call us today at 1-800-807-0699.
Louisiana Gold Buyer
1330 Westheimer Road  –  Houston, TX 77006
713-521-1748  –  713-521-4444 –  1-800-807-0699
Email: pete@louisianagoldbuyer.com