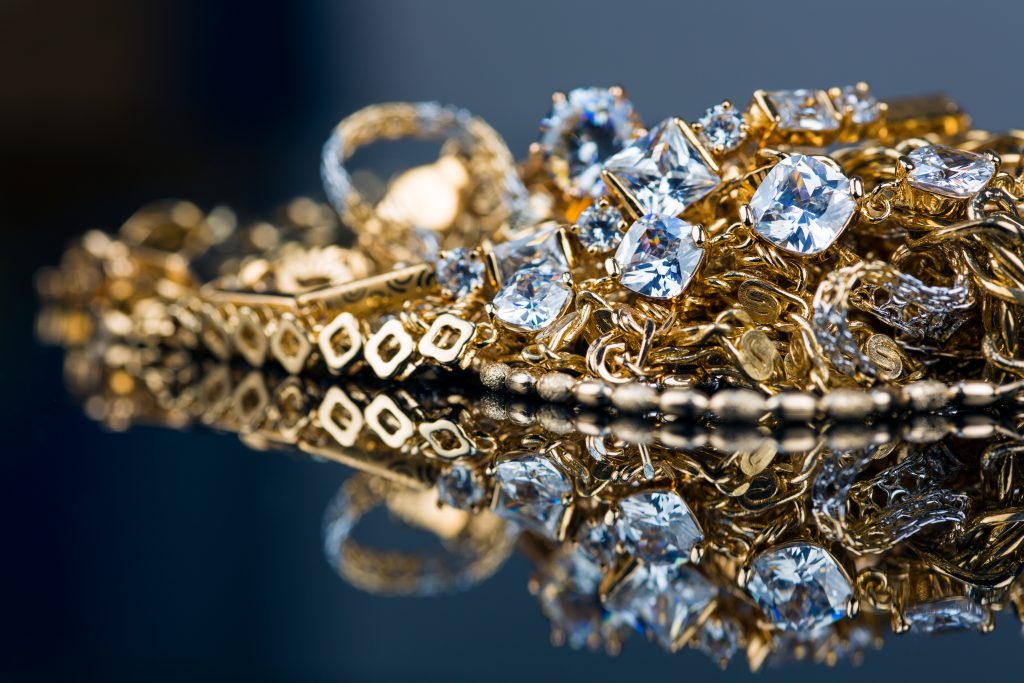 Louisiana Gold Buyer will buy your scrap gold!  Over the past 3 decades we have been buying scrap gold and now we are buying any carat weight or amount of broken gold, platinum or sterling silver. Clean out your jewelry box and turn your scrap into cash!
If you are interested in selling your Scrap Gold we would be happy to examine it and offer you a very fair price. Call us today at 1-800-807-0699.
Selling scrap gold is an area of gold most people have not been aware of until recently. Since the value of gold has risen more and more people are becoming aware that they can sell scrap gold and make some quick, easy cash with Louisiana Gold Buyer.
We are always looking to buy all of the following items:
Appraised gold jewelry
Broken gold
Broken gold chains
Casings of gold watches
Collectible gold
Dental gold
Estate jewelry
Fine gold
Foreign gold
Gold bars
Gold bracelets
Gold bullion
Gold bullion bars
Gold by the gram
Gold by the karat
Gold by the ounce
Gold charms
Gold coin collections
Gold coins

Gold earrings
Gold engagement rings
Gold Ingots
Gold investments
Gold jewelry
Gold medallions
Gold money clips
Gold necklaces
Gold pendants
Gold rings
Gold watches
Gold wedding bands
Kilo gold bars
One-ounce gold bars
Scrap gold jewelry
Ten-ounce gold bars
Unwanted gold
Used gold jewelry
Vintage jewelry
The condition of the scrap gold doesn't matter. Old gold that cannot be restored is ideal and the gold can be recovered.  Usually it would not be economical to repair such articles but they can easily be sold as scrap. Scrap gold can include any products that are made of gold or include gold in it.
Gold purity is defined as follows:
24 karat is 999.99 fine
22 karat is 916.6 fine
18 karat is 750 fine
14 karat is 585 fine
9 karat is 375 fine
We buy it all in Louisiana including New Orleans, Baton Rouge, Shreveport, Lafayette, Lake Charles, Kenner, Metairie, Monroe, Bossier City, Venice, Ruston, Alexandria including Jefferson Parish and all over Louisiana every day so if you are ready to sell, give us a call. We have buyers ready to go and always are buying. Call us today at 1-800-807-0699.
Louisiana Gold Buyer

1330 Westheimer Road  –  Houston, TX 77006

713-521-1748  –  713-521-4444 –  1-800-807-0699

Email: pete@louisianagoldbuyer.com